6 March, 2014 - ENVIRONMENT: ENSO-neutral is expected to continue through the Northern Hemisphere spring 2014, with about a...
7 March, 2014 - ASP WCT: The Quiksilver Pro and Roxy Pro Gold Coast are on standby. A lay day has been called and event...
7 March, 2014 - VIDEO: For Jamie O'Brien, the "Who is JOB" original series has grown from a curiosity to a full-time...
7 March, 2014 - MAGAZINE: Last weekend, Denmark received some uncharacteristic conditions. In place of long lefts battered...
5 March, 2014 - HISTORY: Surfing Heritage and Culture Center announced today it will launch its newest exhibit, "The...
6 March, 2014 - SHARKS: A great white shark called Lydia is about to make history as the first of its species to be seen...
8 March, 2014 - CULTURE: Launching the day's proceedings, a dozen novice surfers took to the empty lineup of First...
24 February, 2014 - SUP: The 2nd Annual Race Against Skin Cancer brought together stand-up paddle, sun protection, and skin...
7 March, 2014 - VIDEO: Barney Miller was an up-and-coming Aussie surfer with a lot of potential. Miller's path to the...
Featured Video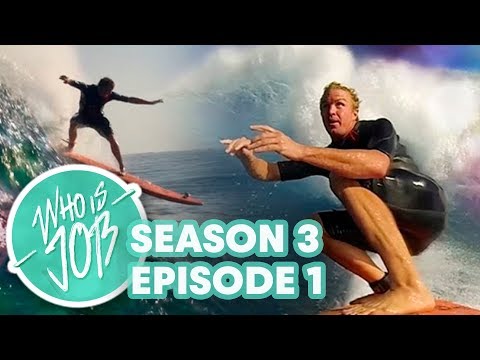 Jamie O'Brien takes Poopies and Kalani Chapman to Jaws, but this is no ordinary Jaws mission. JOB and the boys rent Catch Surf soft-top boards and charge.