14 December, 2014 - ENVIRONMENT: With Surfing Reserves being declared from Malibu to Margaret River, researchers Brad Farmer...
17 December, 2014 - Banzai Pipeline - With only small surf on offer today and a new swell on the horizon, competition has...
15 December, 2014 - BIG WAVE: It's been a huge week across the globe. Hawaii's North Shore pumped for the opening...
15 December, 2014 - VIDEO: Last September the SurfBenelux crew were invited by Tourism Ireland to come and explore the Wild...
5 December, 2014 - HISTORY: The iconic setting of Banzai Pipeline will serve as the final stage for the 2014 ASP Heritage...
15 December, 2014 - SHARKS: A far north Queensland community is grieving the death of an 18-year-old man who was attacked by...
17 December, 2014 - LONGBOARD: One of the more popular divisions in recent years at the Australian Longboard Open has been...
2 December, 2014 - SUP: Tom Carroll Paddle Surf (TCPS) represents the very latest in design, innovation and hydrodynamic...
4 December, 2014 - SOUTH-AFRICA: Surfing South Africa's Sandile "Cyril" Mqadi was named as the Volunteer of the Year at the...
Featured Video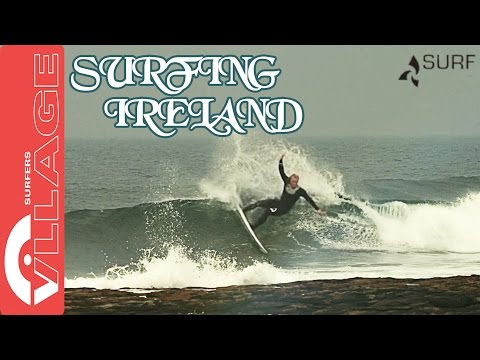 Join the SurfBenelux crew and dig the pure natural landscape, raw surf and famous green hills of Ireland.