29 May, 2016 - ENVIRONMENT: The Surfrider Foundation is partnering with the Maui Huliau Foundation, Kokua Hawaii Foundation...
27 May, 2016 - WSL-QS: After a lay day was called yesterday due to a lack of swell, the Ichinomiya Chiba Open was back on...
26 May, 2016 - BLOGS: The final horn of the Titans of Mavericks surf contest had sounded a minute earlier, but Greg Long...
23 May, 2016 - INDUSTRY: Grain Surfboards will hold a mid-ocean experience in wood surfboard building seven miles off the...
1 May, 2016 - CULTURE: The environmental activist Chris Hines, the artist Wolfgang Bloch, the journalist Júlio Adler, the...
20 May, 2016 - SHARK: Tiger sharks outfitted with transmitters (not laser beams, sorry Dr. Evil) were tracked in a two-year...
30 May, 2016 - LONGBOARDS: The Open Longboard divisions got their opportunity to shine in clean two-foot waves at Turners...
30 May, 2016 - CONTESTS: New England's top Eastern Surfing Association competitors put out outstanding performances this...
30 May, 2016 - CONTESTS: A perfect autumn day set the scene for the inaugural SurfAid Cup at Sydney's iconic Bondi Beach on...
Featured Video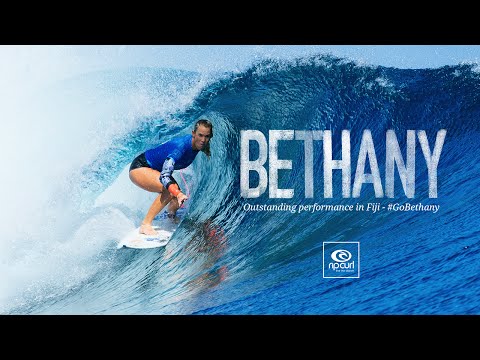 After receiving the wildcard position for the 2016 WSL Fiji Pro, Bethany Hamilton has been in outstanding form. Taking the win in both Round 2 and 3, Bethany is through to the Quarterfinals.