18 September, 2014 - ENVIRONMENT: Various organizations will have representatives at the upcoming Surf Management Plan...
18 September, 2014 - ASP WCT: South Africa's Jordy Smith today claimed a last-minute victory at the Hurley Pro at Trestles...
18 September, 2014 - TEAM: UK big wave surfer Andrew 'Cotty' Cotton is on a mission to surf the biggest wave on...
19 September, 2014 - FILM: It's been a heck of a year for William Aliotti. Nicaragua, New Zealand, Fiji, Ireland, Maldives...
17 September, 2014 - BOOKS: The icon of modern-day surf culture, John Severson, will make a rare appearance at California...
15 September, 2014 - SHARKS: Drum lines will not be deployed off WA beaches this summer after the state's Environmental...
14 September, 2014 - TEAM: La Jolla's WindanSea Surf Club (WSC) earned the overall championship at the 2014 Malibu...
13 September, 2014 - SUP: Revolt Surf announces a brand new paddle event slated for late September on Mission Bay in San...
19 September, 2014 - FILM: Walking On Water Films, Christian Surfers Europe and S4J Hawaii Productions bring blind surfer...
Featured Video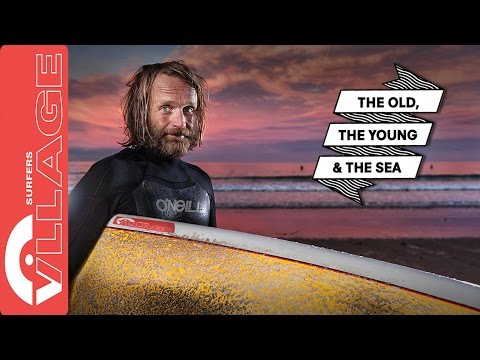 The Old, the Young & the Sea is a vivid surfing documentary road movie which takes you on a trip through France, Spain and Portugal, and dives into the culture and feeling of the old continent.