24 April, 2015 - ENVIRONMENT: In response to the most severe drought in California's recorded history, Orange County...
25 April, 2015 - WSL QS: Joshua Moniz has won the inaugural QS3000 Martinique Surf Pro over Michael February in an exciting...
4 April, 2015 - BIG-WAVE: Today the World Surf League announced their Big Wave Award nominees for the 2014/15 season. It was...
19 April, 2015 - INTERVIEW: Few surfers have surfed all seven continents. Kepa is the premiere surf-adventurer who, of...
15 April, 2015 - CULTURE: Australia's 7 News reports today that a group of surfers in Papa New Gunea are revisiting the...
25 April, 2015 - SHARKS: The shark that attacked a surfer at Fishery Bay in South Australia, leaving the man in critical...
23 April, 2015 - VIDEOS: Victoria Vegara is a beautiful French model. She's also one of the world's most talented...
24 April, 2015 - SUP: Yesterday Np Surf announced the signing of legendary Hawaiian waterman Dave Kalama to the NP range of...
7 April, 2015 - CULTURE: Jack Viorel's teaching career began 25 years ago in a classroom with medically fragile,...
Featured Video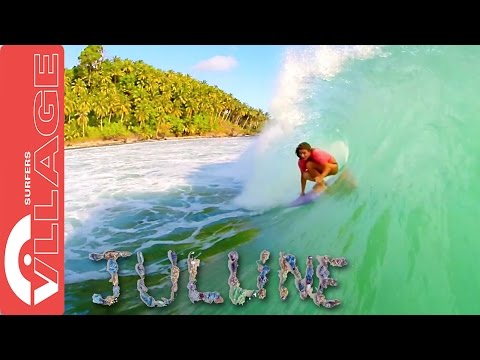 Surfer/musician/filmmaker Leah Dawson keeps the dream alive with her latest sojourn through Indonesia. Enjoy her musical interludes interspersed with POV tube shots.