15 September, 2014 - ENVIRONMENT: Evolution is usually omitted in scientific projections of how global warming will affect...
16 September, 2014 - WSL WCT: Brazilian Filipe Toledo (BRA) roared to life today, taking to the air and stealing the show...
3 September, 2014 - BIG WAVE: The ASP Big Wave World Tour Southern Hemisphere season has come to a close and, following a...
21 August, 2014 - FILM: Fred Compagnon, the French freesurfer, strikes again with a new "surf is life" short film. "Surf is...
10 September, 2014 - CONTESTS: The Doheny Longboard Surfing Association's (DLSA) annual Dale Velzy Surf Classic and Luau is...
15 September, 2014 - SHARKS: Drum lines will not be deployed off WA beaches this summer after the state's Environmental...
14 September, 2014 - TEAM: La Jolla's WindanSea Surf Club (WSC) earned the overall championship at the 2014 Malibu...
13 September, 2014 - SUP: Revolt Surf announces a brand new paddle event slated for late September on Mission Bay in San...
15 September, 2014 - HUMANITARIAN: The Rob Machado Foundation is partnering once again with The Belly Up in San Diego, CA...
Featured Video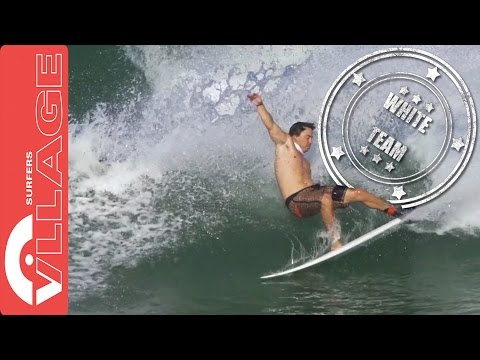 The PV Laborde Invitational pits four teams, Red, Yellow, Blue and White, against each other in the beachbreaks of Hossegor. The Surf Clip Battle features the likes of Jeremy Flores, Charly Martin, Bianca Buitendag and Micky Picon. Vote for the winner.