13 September, 2014 - ENVIRONMENT: Phillip Island National Surfing Reserve has been awarded Finalist in the highly...
14 September, 2014 - ASP WCT: The Hurley Pro at Trestles and the Swatch Women's Pro Trestles have been placed on STANDBY...
3 September, 2014 - BIG WAVE: The ASP Big Wave World Tour Southern Hemisphere season has come to a close and, following a...
21 August, 2014 - FILM: Fred Compagnon, the French freesurfer, strikes again with a new "surf is life" short film. "Surf is...
10 September, 2014 - CONTESTS: The Doheny Longboard Surfing Association's (DLSA) annual Dale Velzy Surf Classic and Luau is...
14 September, 2014 - SHARK: A shark attack off of the shores of Santa Cruz County in northern California Saturday left a...
14 September, 2014 - TEAM: La Jolla's WindanSea Surf Club (WSC) earned the overall championship at the 2014 Malibu...
13 September, 2014 - SUP: Revolt Surf announces a brand new paddle event slated for late September on Mission Bay in San...
11 September, 2014 - HUMANITARIAN: On Saturday, September 20th, Spy will host a surfing "Expression Session" for local...
Featured Video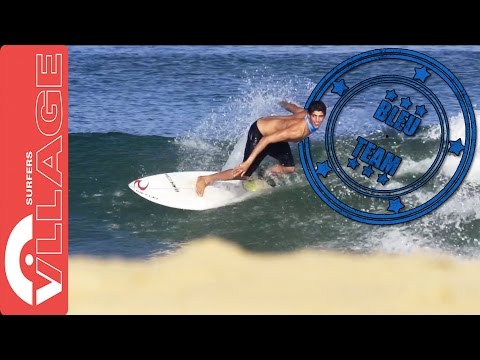 The PV Laborde Invitational pits four teams, Red, Yellow, Blue and White, against each other in the beachbreaks of Hossegor. The Surf Clip Battle features the likes of Jeremy Flores, Charly Martin, Bianca Buitendag and Micky Picon. Vote for the winner.