26 November, 2014 - ENVIRONMENT: "Welcome to Bali, do you have any plastic bags to declare" will soon be the question...
27 November, 2014 - WORLD TITLE: Australian Stephanie Gilmore, 26, has claimed her 6th world surfing crown today, besting an...
18 November, 2014 - FILM: Maroubra big wave surfer Mark Mathews teams up with Taj Burrow in the latest instalment of the...
18 November, 2014 - So what is the deal in the Maldives currently? Are the waves free for all, or does exclusivity still...
20 November, 2014 - CULTURE: The Sons of Beaches exhibition is a flashback story of a young untested Australian Team heading...
22 November, 2014 - SHARKS: A three-meter shark forced swimmers out of the water at Sydney's iconic Bondi Beach on...
26 November, 2014 - LONGBOARD: Six Japanese Longborders are en route to Hainan, China for the , China. Yuji Hata (JPN) also...
15 November, 2014 - SUP: Day 3 of the Main Event sees incredible conditions, as the swell holds and even builds overnight to...
25 November, 2014 - HUMANITARIAN: Together with their customers, Lucid Eyewear is giving back by providing a sleeping net to...
Featured Video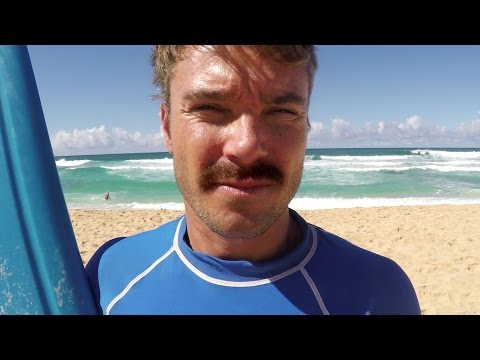 When Jamie Sterling needs extra power he grows it out on his upper lip. Join Jamie in the fight for men's health as he celebrates Movember by surfing and getting pitted.