19 August, 2014 - ENVIRONMENT: Scientists in Cornwall are making a second appeal for people to take part in research that...
20 August, 2014 - ASP WQS: From the break of dawn until the going down of the sun the world's best surfers tore apart...
14 August, 2014 - TELEVISION: This weekend, the World of X Games show will trace back the history of the Hawaiian Islands,...
12 August, 2014 - VIDEO: "Diamond Of The Desert," the latest edit featuring brother and blogger duo Koa and Alex Smith,...
15 August, 2014 -RIP: Legendary Dogtown skater & surfer Jay Adams died late Thursday of an apparent heart attack in...
3 August, 2014 - INDUSTRY: Surf entrepreneurs Hamish Jolly and Craig Anderson have paired up with The Oceans Institute at...
20 August, 2014 - LONGBOARD: The Taiwan Open Of Surfing Hosted by Taitung County Govemment has added an ASP Longboard...
18 August, 2014 - SUP: As the 2014 Immerse SUP & Paddle Festival looms, former Ironwoman Champion Karla Gilbert (Palm...
16 August, 2014 - HUMANITARIAN: Allison Burbage isn't shying away from the goal. The fundraising coordinator for...
Featured Video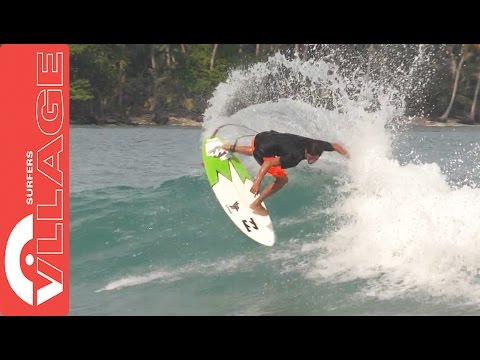 Join young Tahitian surfer Mateia Hiquily scoring some insane barrels in the Mentawai Islands.