21 August, 2014 - INDUSTRY: Patagonia today launched a crowdsourced art campaign inviting artists & designers to create...
21 August, 2014 - ASC/ASP: The Association of Surfing Professionals (ASP) is thrilled to announce a brand new 1-Star...
14 August, 2014 - TELEVISION: This weekend, the World of X Games show will trace back the history of the Hawaiian Islands,...
21 August, 2014 - FILM: Fred Compagnon, the French freesurfer, strikes again with a new "surf is life" short film. "Surf is...
15 August, 2014 -RIP: Legendary Dogtown skater & surfer Jay Adams died late Thursday of an apparent heart attack in...
3 August, 2014 - INDUSTRY: Surf entrepreneurs Hamish Jolly and Craig Anderson have paired up with The Oceans Institute at...
21 August, 2014 - LONGBOARD: For three days in September Atlantic City will play host to the Atlantic City Longboard Surfing...
18 August, 2014 - SUP: As the 2014 Immerse SUP & Paddle Festival looms, former Ironwoman Champion Karla Gilbert (Palm...
16 August, 2014 - HUMANITARIAN: Allison Burbage isn't shying away from the goal. The fundraising coordinator for...
Featured Video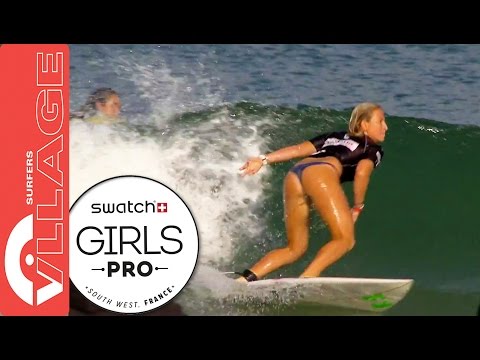 Watch the best moments from Day 1 of the 2014 Swatch Girls Pro France as Coco Ho, Laura Enever and company go to town