17 July, 2014 - ENVIRONMENT: The Philippines set to work clearing debris, reconnecting power and rebuilding flattened houses...
26 July, 2014 - ASP Prime: The 2014 Vans US Open of Surfing is set to kickoff, with the nine-day marathon event running from...
15 July, 2014 - BIG-WAVE: Hawaii's Pipeline is the wave by which all others waves are measured. It's statistically the...
19 July, 2014 - SURF TRAVEL: Back in 1991, the Mentawai Islands in Sumatra were a whisper on the lips of only the most...
22 July, 2014 - CULTURE: Gabe Davies donated his big wave tow-in board to the Museum of British Surfing collection recently...
18 July, 2014 - SHARKS: A recent video shows a shark beaching itself in Australia, and now we're finding out why....
22 July, 2014 - ESA: The 2014 ESA Summer Surf Series kick started this past Saturday at 2nd Beach in Middletown, Rhode...
22 July, 2014 - SUP: Connor Baxter (Starboard) put on an impressive performance today to take the win in the long distance...
22 July, 2014 - HUMANITARIAN: A sell-out crowd of more than 800 people gathered at the Hyatt Regency Huntington Beach on...
Featured Video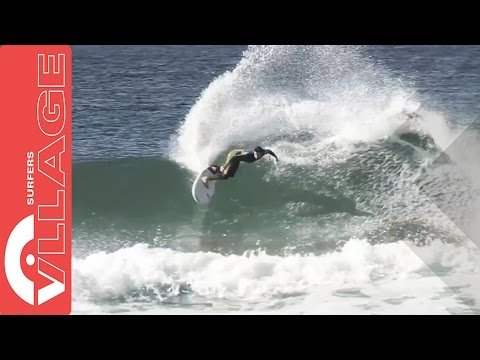 The latest electric clip from South Africa's Steven Michelsen features Travis Logie, Masatoshi Ohno, Slade Prestwich & Beyrick De Vries, lighting up the A-List breaks in and around Durban.