6 October, 2015 - INDUSTRY: The directors of Surf Snowdonia have announced today that they have been regrettably forced to...
10 October, 2015 - WSL CT: The Quiksilver Pro and Roxy Pro France, Stop No. 9 on the 2015 Samsung Galaxy World Surf League (...
2 October, 2015 - HISTORY: Surfers in Newquay have launched a crowdfunding campaign with the aim of raising £15,000 to put...
9 September, 2015 - TRAVEL: All good things must come to an end, and so has Edouard Delpero's global webisodes documenting...
26 August, 2015 - CULTURE: This board has been at Greg Noll's house for close to 50 years. His personal rider for big Sunset...
9 October, 2015 - SHARKS: On Thursday a 10-foot great white shark rushed toward a surfer in Sunset Beach, just north of...
30 September, 2015 - LONGBOARD: This story started 12 months ago over a glass of Médoc at the summer market of Montalivet on...
12 October, 2015 - SUP New South Wales pair Harry Maskell and Toby Cracknell sent a strong message to the rest of the field...
7 October, 2015 - HUMANITARIAN: StokesMe, the SIMA Humanitarian Fund's 30-day fundraising campaign which came to a close at...
Featured Video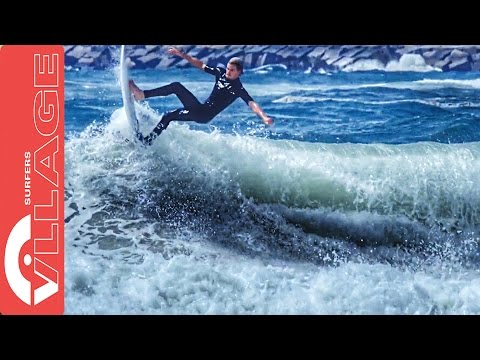 South Africa's Beyrick De Vries on some gem-filled days around his home turf as filmed and edited by Steven Michelsen