26 January, 2015 - ENVIRONMENT: Extreme "La Nina" weather events that cool the Pacific Ocean and can disrupt...
26 January, 2015 - WSL JP: The Sunset Beach Pro Junior enjoyed great 8- to 12-foot surf on Oahu's North Shore today,...
20 January, 2015 - BIG-WAVE: World Surf League (WSL) Big Wave Tour's (BWT) Pe'ahi Challenge in Maui, Hawaii has been...
14 January, 2015 - TRAVEL: A company called Brazil Ecojourneys has created a getaway for the LGBT community - a surfing camp...
21 December, 2014 - RIP: Former Cocoa Beach surfing star Mike Tabeling, one of the legends of East Coast surfing in the...
26 January, 2015 - SHARKS: Australian surfer Diane Ellis was filming a pod of dolphins from atop her longboard when one of...
14 January, 2015 - CULTURE: Despite a drizzly Sunday the annual Gathering of the Tribes surf competition held at Church...
6 January, 2015 - INDUSTRY: Check out Body Glove at this year's Surf Expo Tradeshow in Orlando, Florida. The 60-year-old...
13 January, 2015 - HUMANITARIAN: The Surfing for Life Foundation released their year-end results for 2014. The non-profit...
Featured Video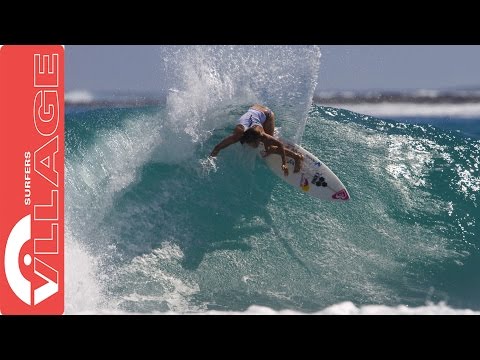 Mini-documentary on Proyecto Sofia Mulanovich, a high performance youth surf academy just launched in Peru