7 February, 2016 - RESERVES: In a World first, City of Gold Coast Council has released its much anticipated Surf Management...
27 January, 2016 - WSL QS: A monster swell with wave face heights of up to 50 feet will coincide with the start of this...
8 February, 2016 - BIG-WAVE: The newly launched Red Chargers event is an open invitation free surf event showcasing big wave...
19 January, 2016 - TRAVEL: After finding a virgin left wedge on their first foray amid the "Turquoise Islands", Dillon...
28 January, 2016 - CULTURE: Australian surfboard pioneers Bill Wallace, Gordon Woods and friends started building surfboards...
6 February, 2016 - Last year a seven metre female great white shark stunned the world when she was filmed off the coast of...
2 February, 2016 - LONGBOARD: For all the Single (or non-Single) and Unattached (or Attached) surfing and beach party fans,...
7 February, 2016 - SUP: Izzi Gomez is a two-time World Champion and until now, has put an unmistakeable mark on the sport of...
2 December, 2015 - HUMANITARIAN: For the eighth year in a row, Camp Pendleton Marines will be collecting new, unwrapped...
Featured Video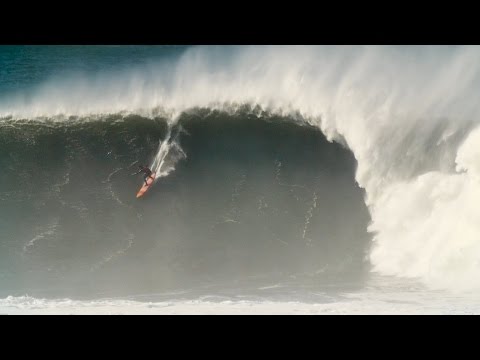 Epic long interval swell and light winds created the perfect day at Mavericks. This clip highlights the epic rides and wipeouts from what some are calling the best day in five years.