23 April, 2015 - INDUSTRY: Arctic Foam, the leading polyurethane surfboard blanks manufacturer, announces its collaboration...
24 April, 2015 - WSL QS: Basse-Pointe woke up with a little morning sickness and the first few heats were disputed in a...
22 April, 2015 - BIG WAVE: British big wave star Andrew Cotton is taking part in a new campaign by Sharp's Brewery from Rock...
19 April, 2015 - INTERVIEW: Few surfers have surfed all seven continents. Kepa is the premiere surf-adventurer who, of...
15 April, 2015 - CULTURE: Australia's 7 News reports today that a group of surfers in Papa New Gunea are revisiting the...
17 April, 2015 - SHARKS: North Carolina residents have been getting a little nervous near the coast this week, as a pair of...
23 April, 2015 - VIDEOS: Victoria Vegara is a beautiful French model. She's also one of the world's most talented...
23 April, 2015 - SUP: Surf Snowdonia announced a partnership with leading SUP brand Starboard UK. Starboard UK will supply...
7 April, 2015 - CULTURE: Jack Viorel's teaching career began 25 years ago in a classroom with medically fragile,...
Featured Video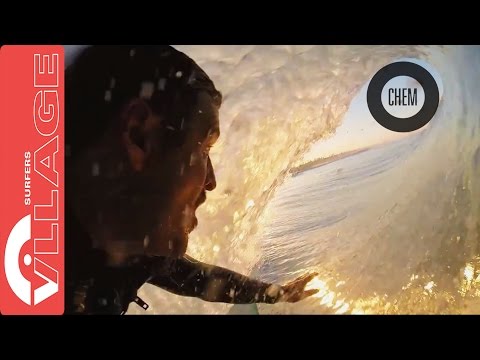 Watch Cheyne Magnusson, Mike Gleason, Pat Schmidt, Ryland Rubens and crew flare all across the USA in this latest Chemistry Surfboards edit.