29 April, 2016 - ENVIRONMENT: First came National, then World Surfing Reserves, and finally there is now the world's first...
29 April, 2016 - WSL QS: Western Cape Minister of Cultural Affairs and Sport, Ms Anroux Marais, met with representatives...
27 April, 2016 - BIG-WAVE: New York is known for many things, but big-wave surf talent is not one of them. But Long Island...
1 May, 2016 - GUIDE: The Waves: At Postinho's slab there are two rocks that break the tide into three sections to the...
1 May, 2016 - CULTURE: The environmental activist Chris Hines, the artist Wolfgang Bloch, the journalist Júlio Adler, the...
29 April, 2016 - SHARKS: A new program is being offered in Australia for surfers who wish to insure themselves against surf-...
29 April, 2016 - LONGBOARD: The Vans Joel Tudor Duct Tape Invitational returns with a new expedition set for Tofino in...
21 April, 2016 -SUP: Tom Carroll Paddle Surf has added something new in the surf SUP genre. The new Outer Reef model...
28 April, 2016 - INDUSTRY: Building The Revolution turns two years old May 3rd, 2016. In celebration of our birthday we have...
Featured Video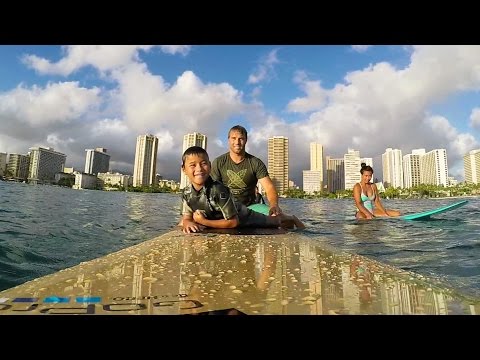 Growing up in Hawaii, Crystal Walsh has developed a love for surfing. Join her and her husband, Anthony Walsh, as they take their son to the beach and share their passion for the sport with him.