29 July, 2014 - ENVIRONMENT: Freewaters footwear and Therm-a-Rest announce the success of a pilot program they co-funded on...
29 July, 2014 - ASP WCT: The world's best female surfers took to the water for Round 1 of the Vans US Open of Surfing in...
15 July, 2014 - BIG-WAVE: Hawaii's Pipeline is the wave by which all others waves are measured. It's statistically the...
30 July, 2014 - SURF TRAVEL: Tourism in Paradise is under attack, 34 tourists were threatened and evacuated by Maldives...
Surfersvillage Global Surf News, 30 July, 2014 - FILM UPDATES: In search of the perfect summer party? Get SHACC'd!...
28 July, 2014 - SHARKS: An Australian-based company is bringing the device, called "Shark Shield", to the Tampa...
26 July, 2014 - CONTESTS: Josh Constable was in typical blistering form as he took to the water for his Open Men's Longboard...
22 July, 2014 - SUP: Connor Baxter (Starboard) put on an impressive performance today to take the win in the long distance...
30 July, 2014 - WATER-SAFETY: Due to the increased demand for Surfing NSW's free CPR and board rescue course, Surfers Rescue...
Featured Video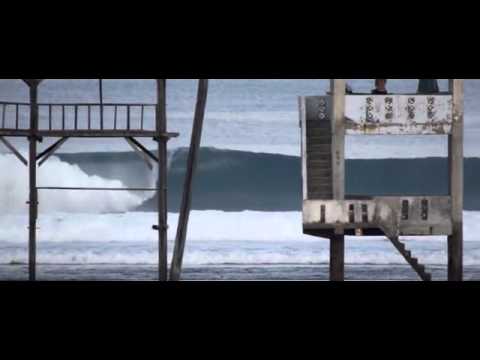 You are in Indonesia. You promised your friends to fly back to surf with them in France, but there is a massive swell on its way to Indonesia. Jatyr Berasaluce ditches his rendezvous for more tropical tube time. Good call Jatyr.