1 August, 2014 - ENVIRONMENT: Millions of jellyfish-like creatures have washed up on beaches along the U.S. West Coast over...
31 July, 2014 - ASP WCT: Quarterfinalists were decided today at the Vans US Open of Surfing, stop no. 6 of 10 on the 2014...
15 July, 2014 - BIG-WAVE: Hawaii's Pipeline is the wave by which all others waves are measured. It's statistically the...
1 August, 2014 - SURF-TRAVEL: MSN reports that based on its success over the past few summers Munich Airport Centre will...
31 July, 2014 - CULTURE: In the shadow of the US Open of Surfing, Surf City USA's Main Street was blocked off to honor the...
1 August, 2014 - SHARKS: A young man has been attacked by a White Shark off Muizenberg beach in Cape Town on Friday....
26 July, 2014 - CONTESTS: Josh Constable was in typical blistering form as he took to the water for his Open Men's Longboard...
22 July, 2014 - SUP: Connor Baxter (Starboard) put on an impressive performance today to take the win in the long distance...
30 July, 2014 - WATER-SAFETY: Due to the increased demand for Surfing NSW's free CPR and board rescue course, Surfers Rescue...
Featured Video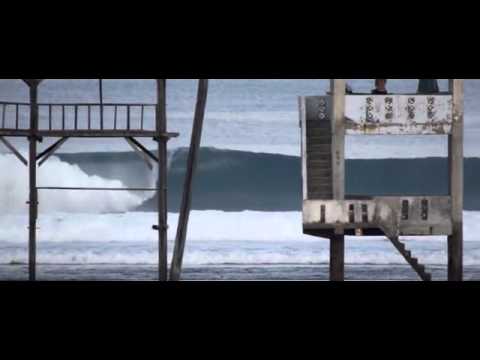 You are in Indonesia. You promised your friends to fly back to surf with them in France, but there is a massive swell on its way to Indonesia. Jatyr Berasaluce ditches his rendezvous for more tropical tube time. Good call Jatyr.