25 February, 2017 - ENVIRONMENT: The conference kick off with 6 minute introduction video, produced by Fay Moffat, sponsored...
26 February, 2017 - WSL QS: Yago Dora and Johanne Defay have taken out the 2016 Maitland and Port Stephens Toyota Pro and...
20 February, 2017 - INTERVIEWS: Tim Bonython is an Australian filmmaker who has earned quite the reputation for placing...
23 February, 2017 - TRAVEL: Hollow Tree's Resort is opening its doors on March 1st. The new resort boasts of bringing a new...
17 January, 2017 - CONTESTS: Established in 1962 at San Diego, California with the name taken from the local reefbreak,...
22 February, 2017 - SHARKS: A 26-year-old man was bodyboarding at the mouth of the Mat River on the north-west coast of...
20 February, 2017 - LONGBOARDS: The iconic Yallingup Mainbreak has served up sensational summer surf conditions for...
22 February, 2017 - SUP: Carlos 'Coco' Nogales is used to being challenged on a grand scale, but Mexico's big wave surfing...
12 February, 2017 - INTERVIEWS: Looking for a way to share the simple, precious moments of surfing, See Surf was created in...
Featured Video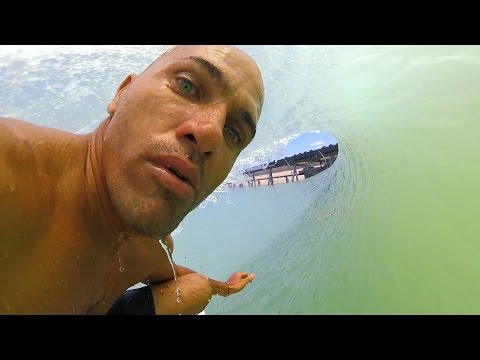 From GoPro handoffs in the barrel to primal shouts of joy, Kelly Slater enjoys his wave pool.