26 April, 2017 - ENVIRONMENT: Smartfin, a surfboard fin that houses sensors for measuring multiple ocean parameters like...
27 April, 2017 - WSL-QS: Keramas was on fire for finals morning of the Komune Bali Pro pres. by The Mad Hueys, with only...
30 April, 2017 - BIG WAVE: The world's best big wave surfers gathered in Huntington Beach for the 2017 World Surf League Big...
24 April, 2017 - VIDEOS: Zarautz native Aritz Aramburu & World tour rookie Leonardo Fioravanti take a last minute fly to...
11 April, 2017 - HISTORY: For years the voice of Jamaican surfing has come from Billy "Mystic" Wilmot who heads the famous...
30 April, 2017 - SHARKS: A woman swimming at the surf spot known as Church just south of Lower Trestles was attacked by a...
28 April, 2017 - LONGBOARD: On May 4-7, the Vans Joel Tudor Duct Tape Invitational kicks off the summer in a brand new...
19 April, 2017 - CONTESTS: The iconic and picturesque Rottnest Island located 30 kilometres off the Perth metropolitan...
27 April, 2017 - FILMS: XTreme Video presents Ocean Therapy on VOD, a film that explores one surfer's journey into darkness...
Featured Video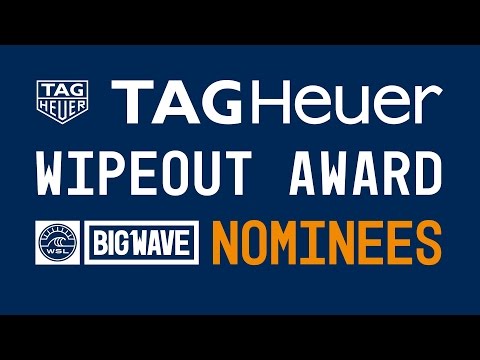 Wince & Shout: The WSL Big Wave Awards just launched their 2017 TAG Heuer Wipeout of the Year Nominees Group Clip.