13 December, 2013 -- ENVIRONMENT: The Surfbreak Protection Society (SPS) is pleased with the outcomes of Environment Court...
16 December, 2013 -- ASP: One of Queensland's most prestigious surfing events - the Chiko MP Classic, that honours one...
5 December, 2013 - TEAM: The latest surfer to join the Northcore surf team is accomplished Irish big wave rider Peter Conroy...
13 December, 2013 -- VIDEO: Benjamin Sanchis is back again with the latest episode of WHERE'S SANCHO. Once again, he...
11 December, 2013 - Matt Warshaw's evolving record of surfing has expanded its resources by introducing a page-...
5 December, 2013 - SHARKS: A surfer has suffered a minor wound after a suspected shark attack at Port Macquarie on Thursday...
12 December, 2013 -- CONTESTS: The Western Surfing Association Championship Tour Event at the San Clemente Pier last weekend...
16 December, 2013 -- SUP: After another spectacular year for the Stand Up World (Surfing) Tour that took the leading edge of...
11 December, 2013 - TEAM: SurfAid introduces the latest SurfAid ambassador: surfer, musician and promoter of a better world...
Featured Video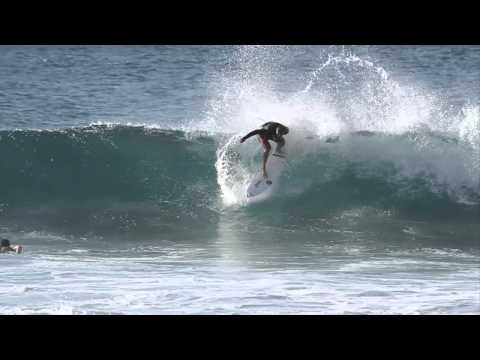 Check out Joan Duru lighting up Rocky Lefts and Ehukai during some of the smaller swells this winter.