18 September, 2014 - ENVIRONMENT: Various organizations will have representatives at the upcoming Surf Management Plan...
21 September, 2014 - ASP JUNIOR: Punchy three-to-four foot waves provided the perfect canvas for surfers on the final day of...
22 September, 2014 - BIG-WAVE: In their 12-year quest to bring people as close as possible to the heart-stopping, adrenaline...
20 September, 2014 - INDUSTRY: At Ala Moana Beach Park, a company called Reeled In Surf was giving lessons on the beach to...
20 September, 2014 - TEAM: For the first time ever, two Futures team riders squared off in a man-on-man ASP Final. Jordy...
19 September, 2014 - SHARKS: The KwaZulu-Natal Sharks Board (KZNSB) will begin testing an electronic shark repellent cable...
14 September, 2014 - TEAM: La Jolla's WindanSea Surf Club (WSC) earned the overall championship at the 2014 Malibu...
20 September, 2014 - SUP: Izzi Gomez made history today by not only claiming her 2nd consecutive Huntington Beach Pro Title...
19 September, 2014 - HUMANITARIAN: Morningside Recovery of Orange County, California, has created the nation's first...
Featured Video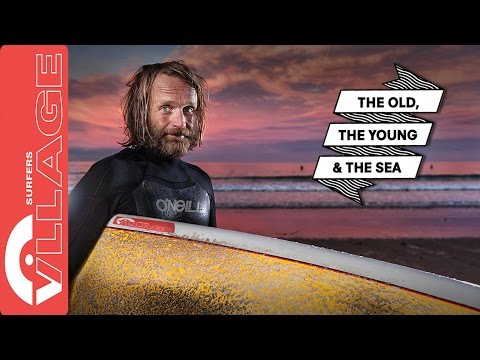 The Old, the Young & the Sea is a vivid surfing documentary road movie which takes you on a trip through France, Spain and Portugal, and dives into the culture and feeling of the old continent.