13 May, 2016 - ENVIRONMENT: On Thursday Shell shut all wells that flow to the Brutus platform in the Gulf of Mexico after a...
24 May, 2016 - WSL QS: The Ichinomiya Chiba Open has continued with another massive day of action at Shida Point. Wave sizes...
22 May, 2016 - BIG-WAVE: As a big swell bears down on Fiji and the world's elite big-wave riders take aim at Cloudbreak,...
23 May, 2016 - INDUSTRY: Grain Surfboards will hold a mid-ocean experience in wood surfboard building seven miles off the...
1 May, 2016 - CULTURE: The environmental activist Chris Hines, the artist Wolfgang Bloch, the journalist Júlio Adler, the...
20 May, 2016 - SHARK: Tiger sharks outfitted with transmitters (not laser beams, sorry Dr. Evil) were tracked in a two-year...
25 May, 2016 -CONTESTS: Longboard and shortboard surfers from all over NSW will venture to Yamba from this Saturday as part...
22 May, 2016 - SUP: Salt Life will present the World Paddle Association's 2016 WPA Paddle Championships in conjunction with...
25 May, 2016 - ENVIRONMENT: For many people in remote areas of Indonesia close to some of the world's most perfect surf...
Featured Video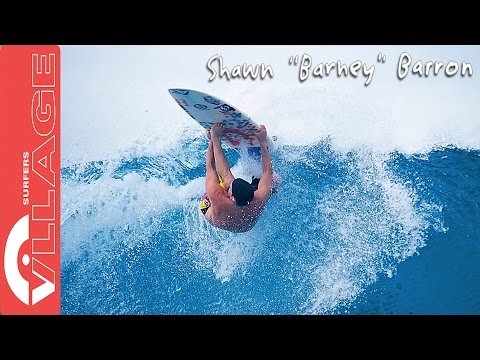 Hear the epic stories and watch archival footage celebrating the life of Shaun "Barney" Barron