17 July, 2014 - ENVIRONMENT: The Philippines set to work clearing debris, reconnecting power and rebuilding flattened houses...
26 July, 2014 - ASP Prime: The 2014 Vans US Open of Surfing is set to kickoff, with the nine-day marathon event running from...
15 July, 2014 - BIG-WAVE: Hawaii's Pipeline is the wave by which all others waves are measured. It's statistically the...
19 July, 2014 - SURF TRAVEL: Back in 1991, the Mentawai Islands in Sumatra were a whisper on the lips of only the most...
22 July, 2014 - CULTURE: Gabe Davies donated his big wave tow-in board to the Museum of British Surfing collection recently...
18 July, 2014 - SHARKS: A recent video shows a shark beaching itself in Australia, and now we're finding out why....
22 July, 2014 - ESA: The 2014 ESA Summer Surf Series kick started this past Saturday at 2nd Beach in Middletown, Rhode...
22 July, 2014 - SUP: Connor Baxter (Starboard) put on an impressive performance today to take the win in the long distance...
22 July, 2014 - HUMANITARIAN: A sell-out crowd of more than 800 people gathered at the Hyatt Regency Huntington Beach on...
Featured Video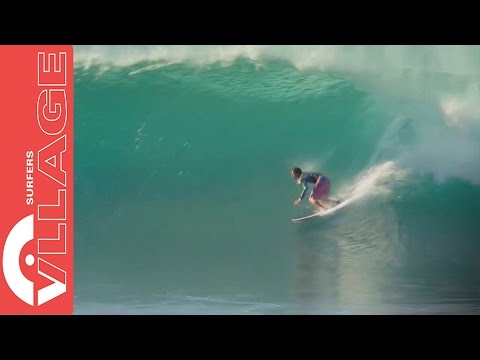 Italian surfer Leonardo Fioravanti enjoys his Hawaii time. It's a world away from the Mediterranean.