26 November, 2015 - ENVIRONMENT: Oil major Royal Dutch Shell was handed a 22,500 pound ($33,919) fine by a local Scottish...
26 November, 2015 - WSL CT: The world's best are opting to wait for the projected, weekend swell with event organizers...
21 November, 2015 - BIG WAVE: Jeff Clark pioneered the break at Mavericks, first surfing it in 1975. Clark proceeded to surf...
28 November, 2015 - VIDEO: XTreme Video announces the release of "Bear Island (Bjørnøya)." This unique new surf and...
29 October, 2015 - CULTURE: The craftsmanship and innovations of iconic California surfboard shaper, Renolds "Renny" Yater...
26 November, 2015 - SHARKS: On Thursday a government committee explored the shark issues haunting the New South Wales north...
24 November, 2015 - On Saturday April 23, 2016, SurfAid will be hosted by the Big Stick Surfing Association (BSSA) in Santa...
8 November, 2015 - SUP: The Ultimate Waterman, which took the world by storm for the first time in 2015, will return with...
26 October, 2015 - HUMANITARIAN: Waves For Water, the organization that works on the front lines to provide clean water to...
Featured Video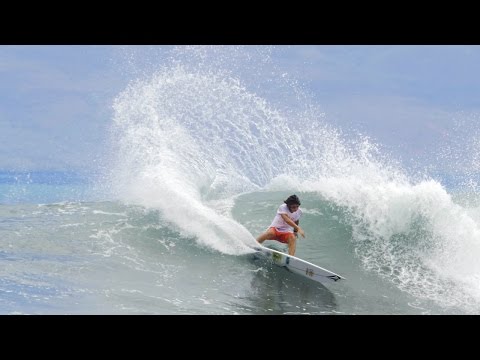 Imaikalani Devault, native to Maui, has lived on the Hawaiian Island his entire life. Here, we see Imai comfortably surfing his home breaks and exploding on the scene.