INDUSTRY: Surftech has always paired cutting-edge technologies with designs from some of the most renowned surf and...
WSL CT: Filipe Toledo has won the Corona Open J-Bay today after besting 2017 CT Rookie Frederico Morais in the Final. Stop...
BIG WAVE: Today, the World Surf League Big Wave Tour is placing a Green Alert on the Puerto Escondido Challenge in Puerto...
TRAVEL: Sydney based The Perfect Wave announced they will take surf and music enthusiasts on a specially curated Surf Music...
CULTURE: Hearlded as one of its finest ceremonies to date, the Surfers' Hall of Fame today welcomed Bethany Hamilton...
SHARKS: The U.S. Postal Service will celebrate the wonder of sharks by issuing the Sharks Forever stamps featuring five...
LONGBOARD: Ben Dickens (NSW) has won the double at the 2017 Australian Surf Festival today in Cabarita, taking out both the...
OLYMPICS: The International Surfing Association recently took a big step in the global development of Surfing and held its...
INTERVIEWS: Looking for a way to share the simple, precious moments of surfing, See Surf was created in late 2012 by sight-...
Featured Video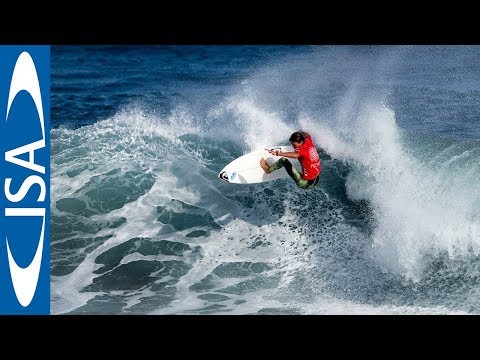 The world's best junior surfers meet in Japan September 23 – October 1 for the 2017 VISSLA ISA World Junior Surfing Championships