CLEANUP: On Saturday, more than 7,000 volunteers hit Orange County parks, beaches, wetlands and creeks to join the fight...
WSL CT: Filipe Toledo has won the Corona Open J-Bay today after besting 2017 CT Rookie Frederico Morais in the Final. Stop...
BIG WAVE: The waiting perod for the first ever Women's Waimea Bay Championshipwill open October 1st until November 21st...
BLOGS: The best part of surfing is that the world is your oyster. Travelling and surfing go together, and to truly make the...
CULTURE: Hearlded as one of its finest ceremonies to date, the Surfers' Hall of Fame today welcomed Bethany Hamilton...
SHARKS: The U.S. Postal Service will celebrate the wonder of sharks by issuing the Sharks Forever stamps featuring five...
LONGBOARD: Indonesia's Dean Permana and the Philippine's Daisy Valdez claimed the Men's and Woman's Division wins...
SUP: Chris Bertish of South Africa has been named 2017 Supconnect's Editor's Choice Award's "Man of the Year" with his...
INTERVIEWS: Looking for a way to share the simple, precious moments of surfing, See Surf was created in late 2012 by sight-...
Featured Video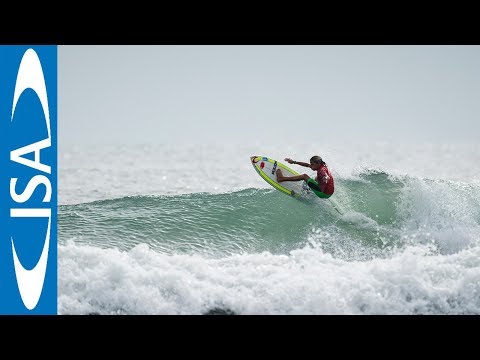 56 surfers exit the international stage while 11 full teams remain in contention for the gold