SURF-RESERVES: On Thursday, November 16th, Save The Waves, Fundación Punta de Lobos and Patagonia officially dedicated...
WSL CT: Gabriel Medina and Carissa Moore claimed victory today at the Quiksilver and Roxy Pro France, respectively, in...
BOOKS: In his debut book, Australian big wave surfer and ocean adventurer, Mark Visser, details how each of us have a "big...
TRAVEL: Surfing is a 365-day a year activity in Portugal. Or 366 if it is a leap year. The Portuguese 600 mile long Atlantic...
CULTURE: Hearlded as one of its finest ceremonies to date, the Surfers' Hall of Fame today welcomed Bethany Hamilton...
SHARKS: The U.S. Postal Service will celebrate the wonder of sharks by issuing the Sharks Forever stamps featuring five...
LONGBOARD: The 2017 Taiwan Open World Longboard Championship has officially begun with a traditional opening ceremony taking...
SUP: Chris Bertish of South Africa has been named 2017 Supconnect's Editor's Choice Award's "Man of the Year" with his...
HUMANITARIAN: Acclaimed chef Russell Blaikie (Chef/Partner: Must Winebar, Perth) has been named SurrfAid's 2017...
Featured Video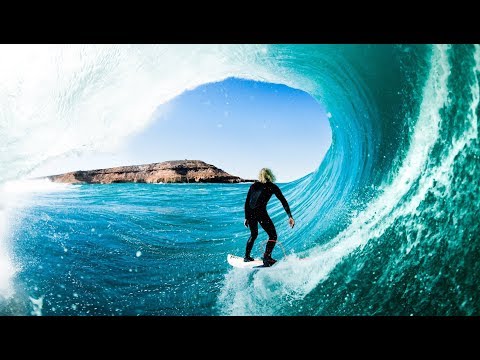 Australian talent continues his charge in the ongoing "Best of Russell Bierke" series