19 November, 2014 - ENVIRONMENT: An ultra-high-resolution NASA computer model has given scientists a stunning new look at...
17 November, 2014 - TEAM: With the conclusion of the Reef Hawaiian Pro, the Qualification Series rankings undergone another...
18 November, 2014 - FILM: Maroubra big wave surfer Mark Mathews teams up with Taj Burrow in the latest instalment of the...
18 November, 2014 - So what is the deal in the Maldives currently? Are the waves free for all, or does exclusivity still...
20 November, 2014 - CULTURE: The Sons of Beaches exhibition is a flashback story of a young untested Australian Team heading...
14 November, 2014 - SHARK: Ocean safety crews are responding to a reported shark attack in waters off west Maui. The...
18 November, 2014 - LONGBOARD: A team of eleven talented European longboarders will soon be landing on the iconic Hainan...
15 November, 2014 - SUP: Day 3 of the Main Event sees incredible conditions, as the swell holds and even builds overnight to...
19 November, 2014 - HUMANITARIAN: Mauli Ola Foundation's 2014 national Ohana Tour winds up on the North Shore of Oahu,...
Featured Video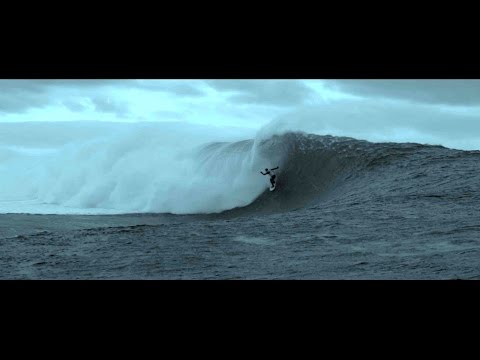 This is the most rubber we've seen Michel Bourez wear. The Tahitian hoped a plane from France and paddled into some cold, windy left slabs at Mullaghmore, Ireland