21 December, 2014 - Longest Night of the Year The winter solstice marks the shortest day and the longest night of the year...
19 December, 2014 - PIPE-MASTERS: It's the third gem of the Triple Crown of Surfing, the Billabong Pipe Masters. It...
18 December, 2014 - BIG-WAVE: Twelve female big-wave surfers paddled out at Mavericks on Wednesday as the culmination of a...
15 December, 2014 - VIDEO: Last September the SurfBenelux crew were invited by Tourism Ireland to come and explore the Wild...
21 December, 2014 - RIP: Former Cocoa Beach surfing star Mike Tabeling, one of the legends of East Coast surfing in the...
22 December, 2014 - SHARKS: Authorities in Western Australia have withdrawn a catch-and-kill order for a tagged great white...
18 December, 2014 - TEAM: Harley, who won his first longboard title in 2009, defeated an all-star cast in epic waves at...
2 December, 2014 - SUP: Tom Carroll Paddle Surf (TCPS) represents the very latest in design, innovation and hydrodynamic...
4 December, 2014 - SOUTH-AFRICA: Surfing South Africa's Sandile "Cyril" Mqadi was named as the Volunteer of the Year at the...
Featured Video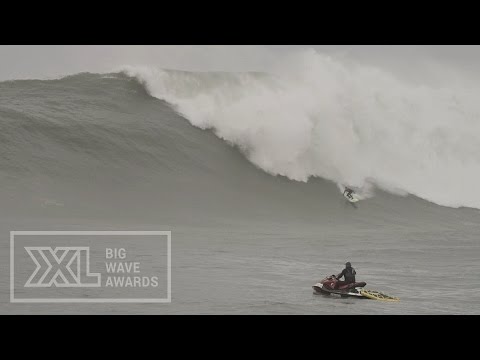 Jamie Mitchell paddled into an absolutely massive wave at Maverick's on Saturday, successfully completing the initial drop but then getting taken out in horrendous fashion by the inside section.