6 May, 2015 - SWELL: For the last several days a massive south swell has pounded beaches from San Diego to Los Angeles,...
6 May, 2015 - WSL QS: The first day of competition at the Quiksilver Pro Saquarema presented by Powerade is in the books...
2 May, 2015 - BIG-WAVE: The world's best big wave surfers gathered in Southern California tonight for the 2015 WSL Big Wave...
26 April, 2015 - TRAVEL: Why yes, it's time for summer travel plans. While most of us focus on the bottom-line cost of...
15 April, 2015 - CULTURE: Australia's 7 News reports today that a group of surfers in Papa New Gunea are revisiting the...
3 May, 2015 - SHARKS: A man has been attacked by a shark while surfing near Taree in northern New South Wales. According to...
6 May, 2015 - VIDEOS: McTavish just released the last episode of their beautiful series, Dedicated to the Craft.
6 May, 2015 - ISA SUP: The fourth annual ISA World SUP and Paddleboard Championship (WSUPPC) will take place May 10th to May...
7 April, 2015 - CULTURE: Jack Viorel's teaching career began 25 years ago in a classroom with medically fragile,...
Featured Video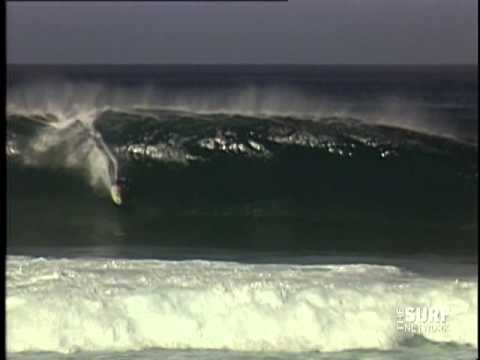 The world's best sport front deck grip, lycra shorts and helmets during the 1989 three way title race that boiled down to one magic day at Pipe between Tom Carroll, Damien Hardman and Barton Lynch.