14 May, 2017 - ENVIRONMENT: Save The Waves Coalition is excited to announce this year's Wave Saver awardees presented by...
20 May, 2017 - WORLD-TITLE: John John Florence's once-comfortable lead atop the Jeep Leaderboard has all but vanished....
22 May, 2017 - INDUSTRY: Got a few million? You could own naming rights to the Mavericks surfing contest. It was announced...
10 May, 2017 - TRAVEL: The surf culture was a little late coming to India- but as they say, better late than never. Surfing...
11 April, 2017 - HISTORY: For years the voice of Jamaican surfing has come from Billy "Mystic" Wilmot who heads the famous...
25 May, 2017 - SHARKS: When gossip site TMZ, hot on the story of rising shark sightings in Southern California, ambushed...
21 May, 2017 - LONGBOARD: The final round of the HIF Victorian Longboard Titles was run and won yesterday in perfect...
11 May, 2017 - ISA SUP: The International Surfing Association recently held the first-ever development program for StandUp...
27 April, 2017 - FILMS: XTreme Video presents Ocean Therapy on VOD, a film that explores one surfer's journey into darkness...
Featured Video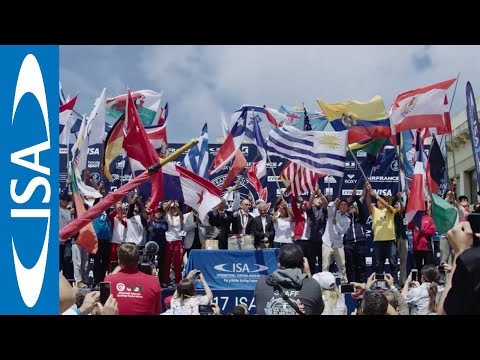 Even with all the action going down at Grande Plage, the ISA's opening ceremony is often the main draw